R-C ("are bar see") Cub Scout Family Camp is an opportunity for Cub Scouts and their families to spend quality time together. Summer camp is inevitably the most memorable experience of a Scouts youth and Cub Camp is a parents opportunity to be part of those lifelong memories with their Scout. This is where boys and girls have the chance to learn teamwork, build lifelong friendships, and build character. Sign your family up so you dont miss out on the opportunity for some quality family time. 
R-C offers 10 campgrounds that will host up to 20 campers. These campers will come together to form a den for the duration of their stay at camp. These dens can be made of up separate families or families all from the same Pack. Each site offers adequate space for various tent sizes, access to water, nearby restroom facilities, and a campfire ring. Camp offers a wide variety of program areas like, shooting sports, equestrian, activities, sports, crawdading, fishing, campfire program, and arts and crafts. To make things even more exciting each year we have a theme that creates a storyline for everyone to watch unfold during their stay at camp.
Our dining hall provides a quality meal service for all campers offering a wide variety of kid and adult friendly meals. Special dietary menus are available for a variety of needs including gluten free, vegetarian, and a case-by-case allergy menu. 
Get ready for an amazing adventure!
Exciting things to do at Camp!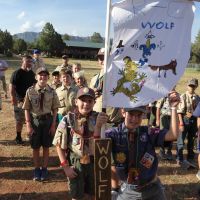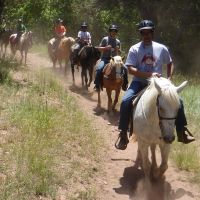 Applications are evaluated based on individual needs, not unit needs. The Campership Program identifies and assists financially those Scouts who would like to attend a R  C-summer resident camp, or specialty session; but who, due to financial constraints or hardship, are unable to bear the cost associated with those camps.
 Applications Due: 6 weeks before camp